Attribute Statistics
You can run an attribute statistics report to see how many records have been given an attribute code.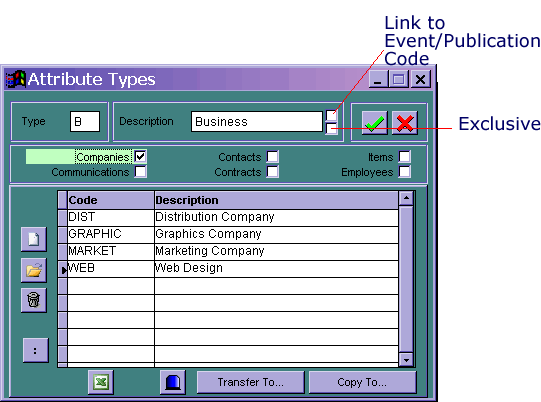 Enter or Search for the Attribute Type code.
Click on the Excel button in the

bottom

left hand side of the screen.
The report will show each attribute code and the quantity. Only attributes codes that have a quantity 1 or above will be shown.