Emailing from a Communication
Emails can be sent from the Communication window to any contacts in a company if the contact has a valid email address.
Find the company that is of interest to you, and sit on the contact tab.

Click on any Communication button to bring up the communication window.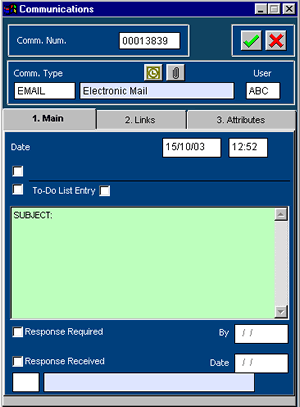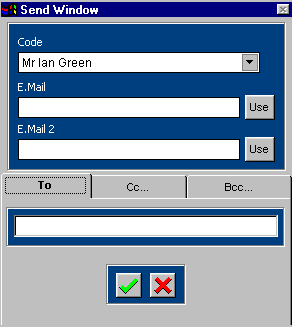 Once the email has been sent, it cannot be edited. If you subsequently go back into a communication sent as an email, you can resend the email to any of the contacts on the list, or next to the Attach File button there is a Print Report button which will print out details of the email.
Any responses from emails sent from BusiPro can be processed by the Outlook Import Inbox if they have the correct code added to the email, for more information see Dealing with Email Responses.
Information on Responses, Links, Attributes and Communication tabs of the Communication window can be found in the Communications Overview page.