Bulk Attribute Adjustment
Company or contact attribute codes can be added to or removed from a list of company records on an Excel list exported from one of BusiPro reporting facilities.
For example, you could run a report on all the companies who exhibited at Expo2012. You could then add the attribute HOT to all of these companies in one go.
To Add/Remove a Company Attribute
From the Excel sheet, highlight the company codes you wish to add the attribute to and copy.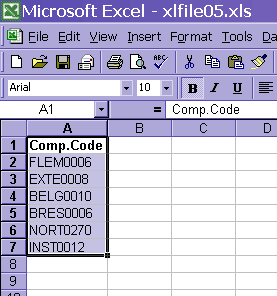 Go to Parameters and Lists > Marketing Database > Company Attributes in the main menu.
Enter or search for the Attribute Type and find the attribute code you wish to add to the company records.
Double click on the Attribute Code and click on the Bulk button.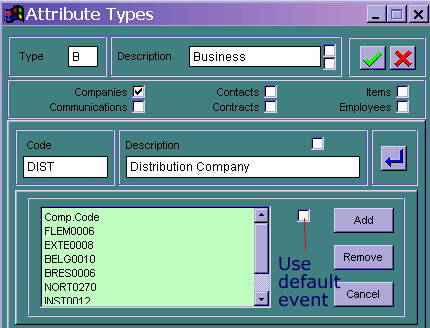 To Add/Remove a Contact Attribute
The same method as above but copy and paste the comp code and the contact code from the Excel list.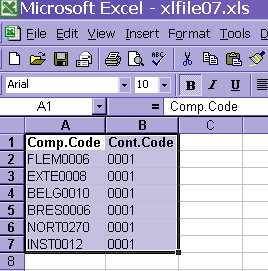 The system will read the two codes separated by a tab as a contact code and will add the attribute to the contact code listed. If the attribute is to be linked to a particular event, remember to tick the Use Default Event box as described above and remember to save when you have finished.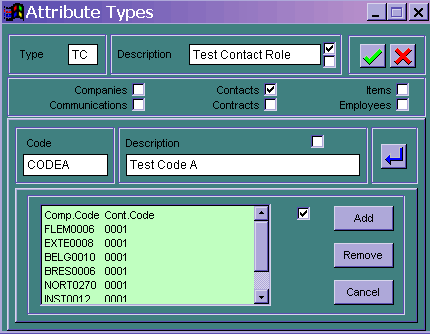 You can run a statistical analysis of the Attribute Codes within a Attribute Type by searching for the Attribute type and then clicking on the Excel button at the bottom of the window. This will give you a list of the quantity of each attribute code in the system.
If changes are made to the Attribute database, when the Attribute Types window is closed down the system will run an Attribute Policeman program to check the system, this may take a few minutes. This can also be done by clicking on the Policeman button

.