Item Policeman - Events
The Item Policeman program can be run to ensure data integrity within the stock items. It runs through all the items in the system and checks that there are no inconsistencies between items that have been set up and subsequently used.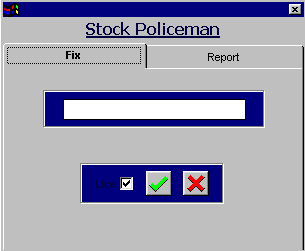 To run the program, go to Parameters & Lists > Contracts & Items > Item Policeman then click on the green tick button.
Item Overview
Items Main Page
Item Links Page
Items Other Page
Items Communication Page
Copying and Item from One Event to Another