Relinking an unlinked web page.
While editing the website menus you may unlinked pages to remove them from the menu, but then need to relink the page later. There's no direct menu option at the web page menu editor level to relink pages. You will need to go to the Admin Pages, and modify the objects directly.
The process is as follows:
1. Find the unlinked page in Content/Main Pages, you can right click the entry in the list and use the View option to check it's the right one.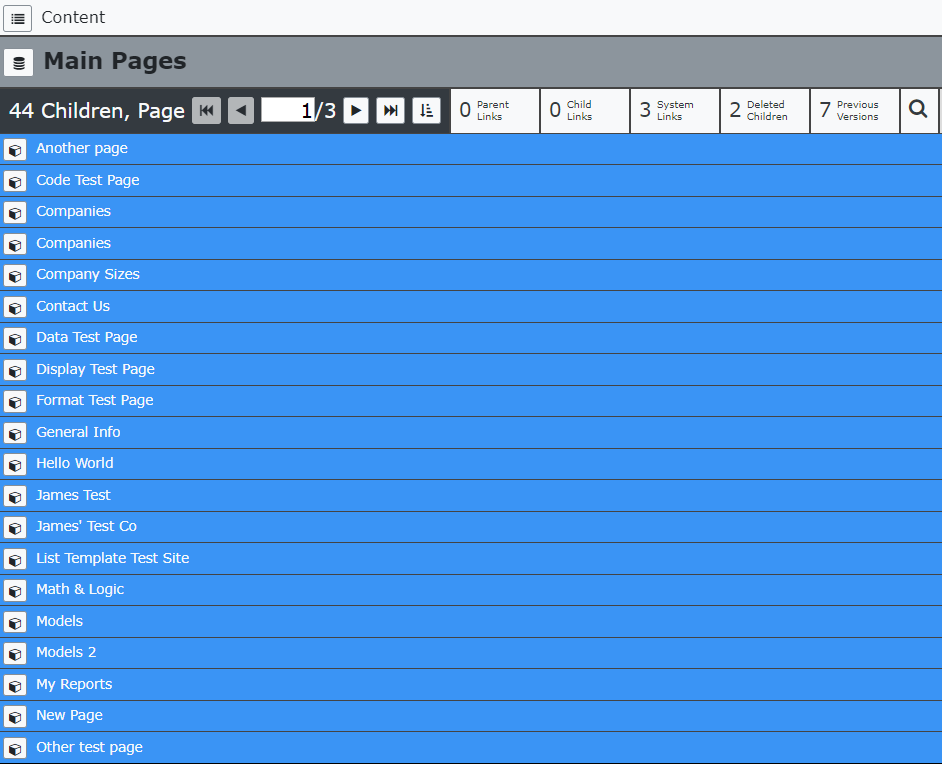 2. Find the Main page of site (Root Page in effect), in my case Test.
3. Select this page and then the the System Links tab, and you will see the current pages within the Main Page menu of the site.
6. This is where they are all linked to the 'Test' main page. So, now right click on the System Links tab, and a menu will appear.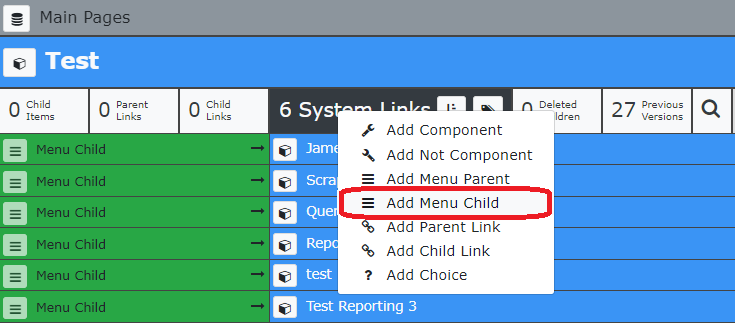 7. From this menu list select 'Add Menu Child', as shown above. Now all possible items to link to will have orange arrows next to them.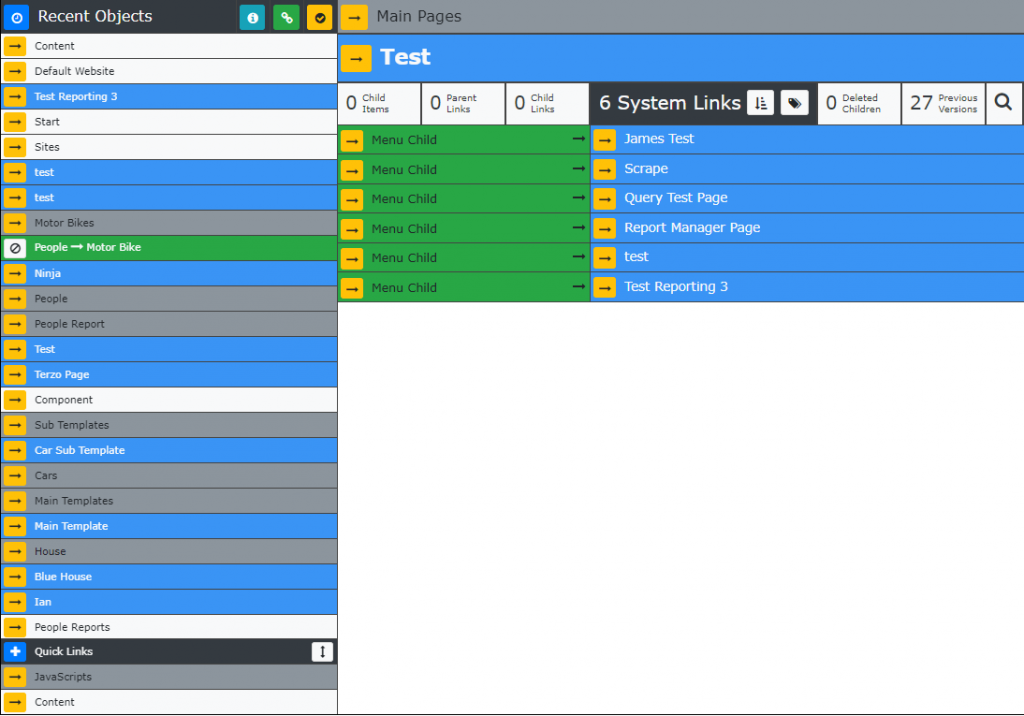 8. Now simply go back up to the Main Pages list, (Click the Main Pages, next level up menu bar) and from the list select the page you want to re-link and click the orange arrow next to it.
9. You will now see the System Links has a new entry for the page you selected. In this case, General Info.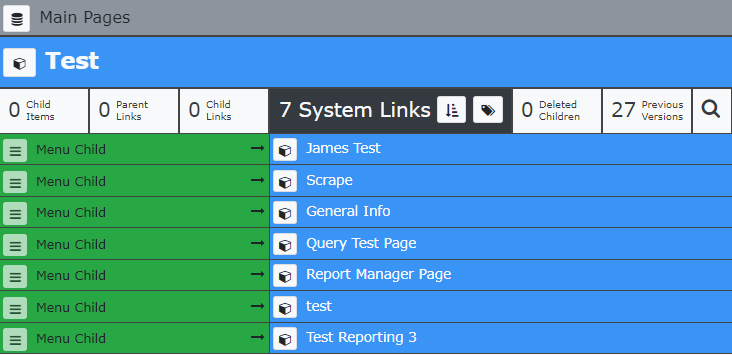 10. If you now go back to your web site, you may initially see that nothing has changed, this is because of caching of the menu system.

Simply open the Edit Menu, and then click done. And the new menu tab will appear for the relinked page.